Samsung Earphones Tuned by AKG USB-C Edition
Discover the Samsung Earphones Tuned by AKG USB-C Edition: Superior Sound in Every Detail
Elevate your audio experience with the Samsung Earphones. Crafted with precision and tuned by audio experts AKG, these earphones deliver stunning sound quality with a focus on every intricate detail, ensuring you hear your music as the artist intended.
Key Features:
AKG Sound Expertise: Designed and tuned by AKG, a renowned name in the world of audio, these earphones promise a rich, balanced sound experience with clear highs, deep bass, and mid-range frequencies that resonate with authenticity.
USB-C Connectivity: The USB-C connection ensures a secure and reliable link to your device, delivering high-quality sound without interference.
In-Line Controls: Manage your music and calls effortlessly with the in-line remote control. Play, pause, adjust the volume, and take calls with ease.
Comfortable Fit: The earphones come with multiple ear tips to ensure a comfortable and secure fit, reducing external noise and enhancing your listening experience.
Premium Design: With a sleek and modern design, the earphones are both stylish and durable. They're designed to complement your mobile lifestyle.
Noise Isolation: Enjoy your music without disturbances. The ear tips provide effective noise isolation, allowing you to immerse yourself fully in your music.
Versatile Use: Compatible with a wide range of devices that feature USB-C ports, including smartphones, tablets, and laptops.
Built to Last: Samsung's commitment to quality is evident in the construction of these earphones. They are built to withstand daily use and the rigors of travel.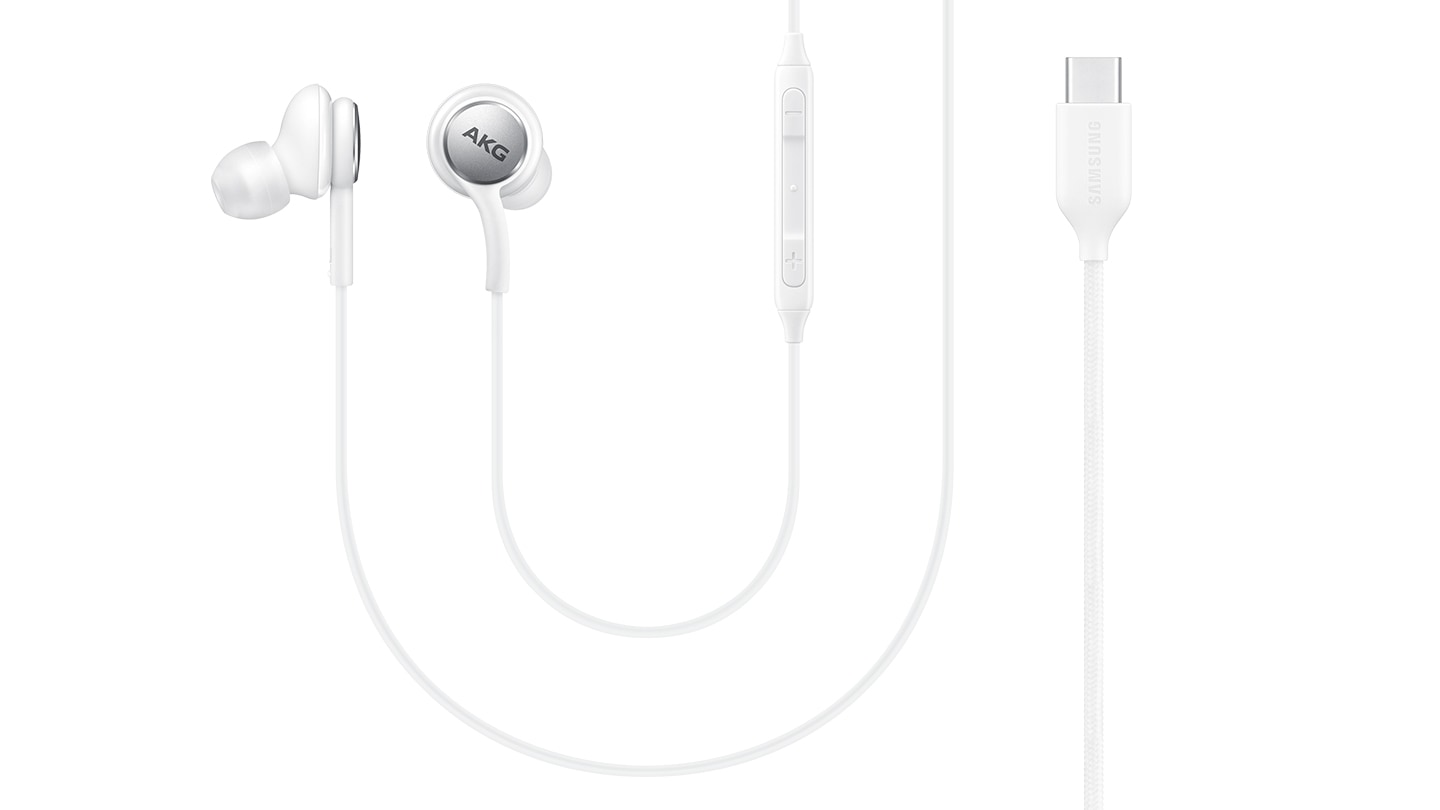 The Samsung Earphones Tuned by AKG USB-C Edition offer more than just sound – they offer an audio experience. Tune in to your music, podcasts, and calls with precision and style. Elevate your listening experience with these premium earphones, and rediscover your favorite tunes with newfound clarity and depth.
Only logged in customers who have purchased this product may leave a review.
Earbud Type
In-Ear Wired
Driver Type
11mm/8mm 2 way speaker
Included in Box
Earphones Tuned by AKG, Ear tips (S,M,L), Quick Start Guide
Only logged in customers who have purchased this product may leave a review.