Samsung 15W PD Power Adapter
Introducing the Samsung 15W PD Power Adapter: Fast Charging for Your Devices
The Samsung 15W PD (Power Delivery) Power Adapter is your solution for rapid and efficient charging. Designed to keep your devices powered up quickly and reliably, this adapter is a versatile addition to your tech accessories.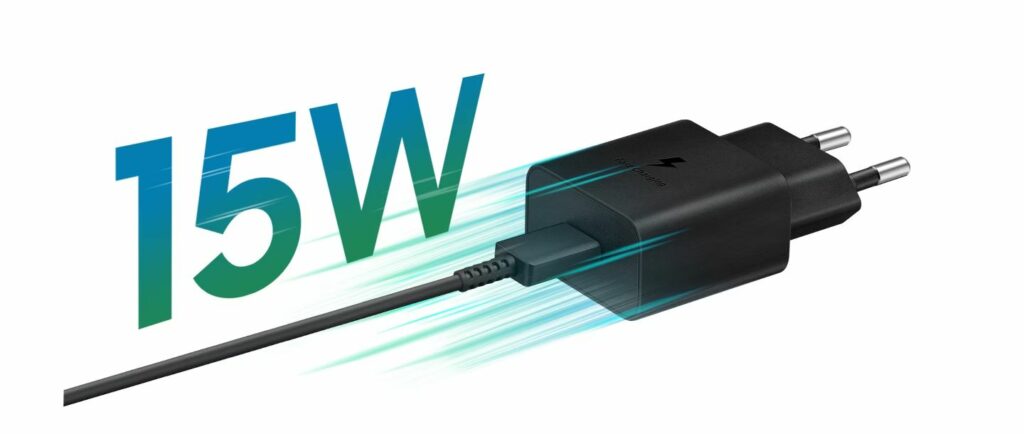 Key Features:
Rapid Charging: With a 15W power output, this adapter offers swift charging for your devices. Say goodbye to long charging times and enjoy the convenience of quick power-ups.
USB-C Connector: The USB-C connection ensures a secure and reliable link to your devices, allowing for high-speed charging without interference.
Universal Compatibility: This adapter is compatible with a wide range of devices, including smartphones, tablets, and other gadgets. Its versatility makes it suitable for a variety of charging needs.
Compact Design: The adapter's compact and lightweight design is perfect for travel. Slip it into your bag or pocket, and you'll always have fast-charging capabilities at your disposal.
Durable Build: Samsung's commitment to quality is evident in this adapter's construction, ensuring it can withstand daily use and the demands of travel.
Safety Features: Built-in safety mechanisms protect your devices from overcharging, overheating, and short circuits, ensuring your devices stay safe while charging.
Versatile Use: Whether you need to charge your smartphone, tablet, or any other compatible device, this adapter is versatile and reliable.
The Samsung Power Adapter is a versatile and efficient solution for your charging needs. Its fast-charging capabilities, universal compatibility, and compact design make it a reliable choice for powering up your devices, whether at home or on the go. Choose this adapter to ensure your devices are always charged and ready for action.
Only logged in customers who have purchased this product may leave a review.
Only logged in customers who have purchased this product may leave a review.